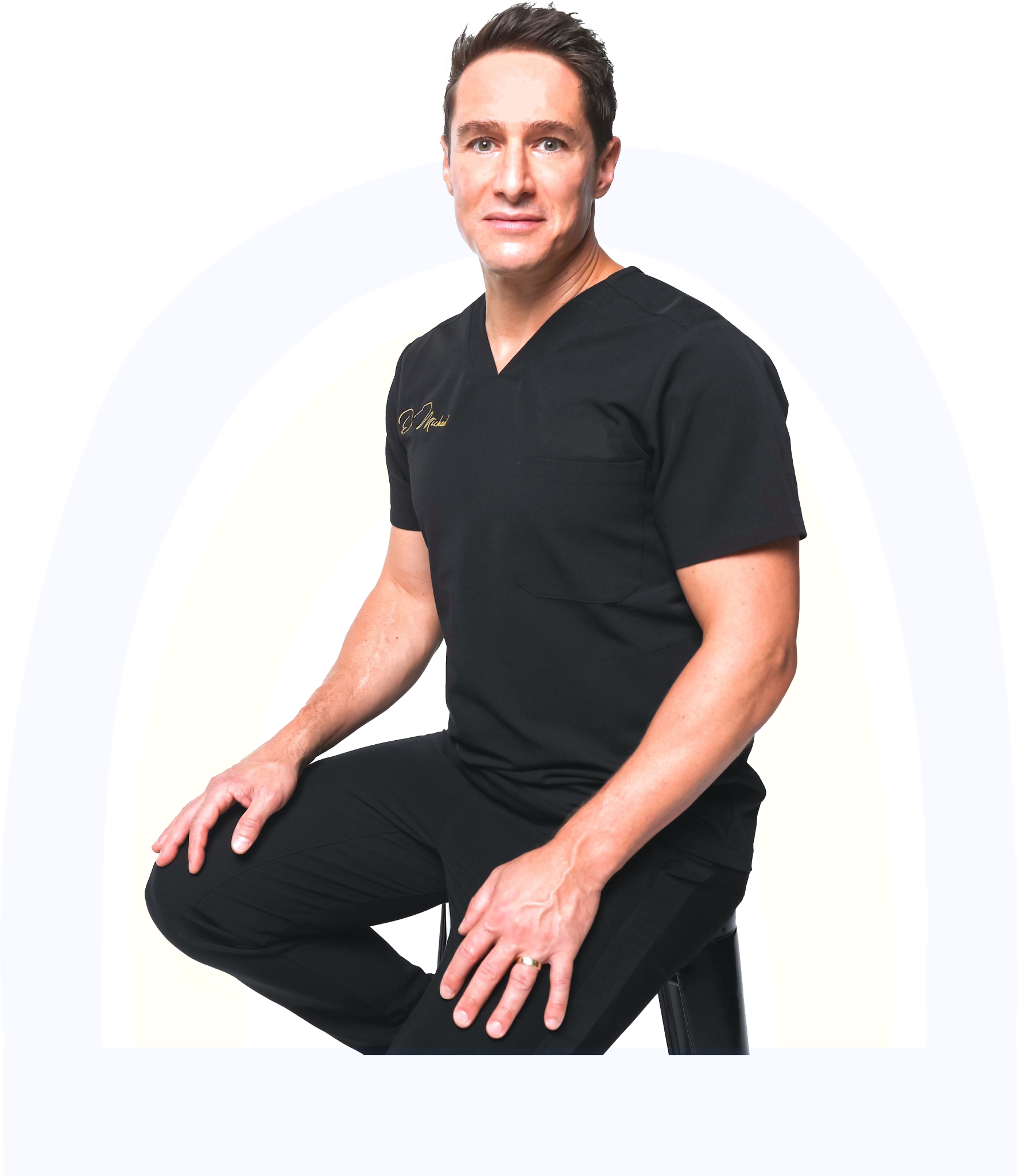 Associate Professor Michael Stapelberg
Specialist General Practitioner: Dermatology, Skin Cancer and Cosmetic Medicine
BSc Class 1 Hons Anatomy (QLD), MBBS (GRIFFITH), Dip Prac Dermatology (CARDIFF), MSc Prac Dermatology (CARDIFF), PhD Dermatology (SYD), ACCSCMS, ACCD (Skin Cancer College Australasia), FACCSM(Med), FRACGP
Associate Professor Michael Stapelberg is a specialist General Practitioner with a focus in Dermatology, Skin Cancer and Cosmetic Medicine. He is fully accredited with the Skin Cancer College of Australasia (SCCA).
His special interests include diagnosis of skin cancer, skin cancer surgery including local skin flaps and grafts, non-surgical skin cancer management and primary care dermatology. In addition to this he also provides a range of cosmetic services including anti-wrinkle and filler treatments creating stunning but natural results. Creating true beauty is a combination of both science and art, and Dr. Michael Stapelberg understands this principle.  
He undertook clinical training in leading teaching hospitals throughout Queensland and then obtained his specialist fellowship with The Royal Australian College of General Practitioners (RACGP). He has also completed an additional three years of training in the field of Skin Cancer Medicine and Surgery and obtained an Advanced Clinical Certificate of Skin Cancer Medicine & Surgery (SCCA) and Advanced Clinical Certificate of Dermoscopy (SCCA). In 2023 he completed a 2 year fellowship in Cosmetic Medicine with the Australasian College of Cosmetic Surgery and Medicine.
He graduated with first-class honours in Anatomy from the University of Queensland, obtained his medical degree from Griffith University, a PhD doctorate in Dermatology from the University of Sydney, investigating the damaging effects of ultraviolet (UV) radiation on the skin, completed the internationally recognised Diploma in Practical Dermatology from Cardiff University, UK, and MSc in Practical Dermatology from Cardiff University investigating early diagnosis of melanoma.
He has published in peer-reviewed journals, including the Journal of Investigative Dermatology and Dermatological Surgery, and has presented at national and international conferences. He is an Associate Professor (adj.) at Southern Cross University School of Health Sciences and investigating skin cancer prevalence on the Gold Coast.