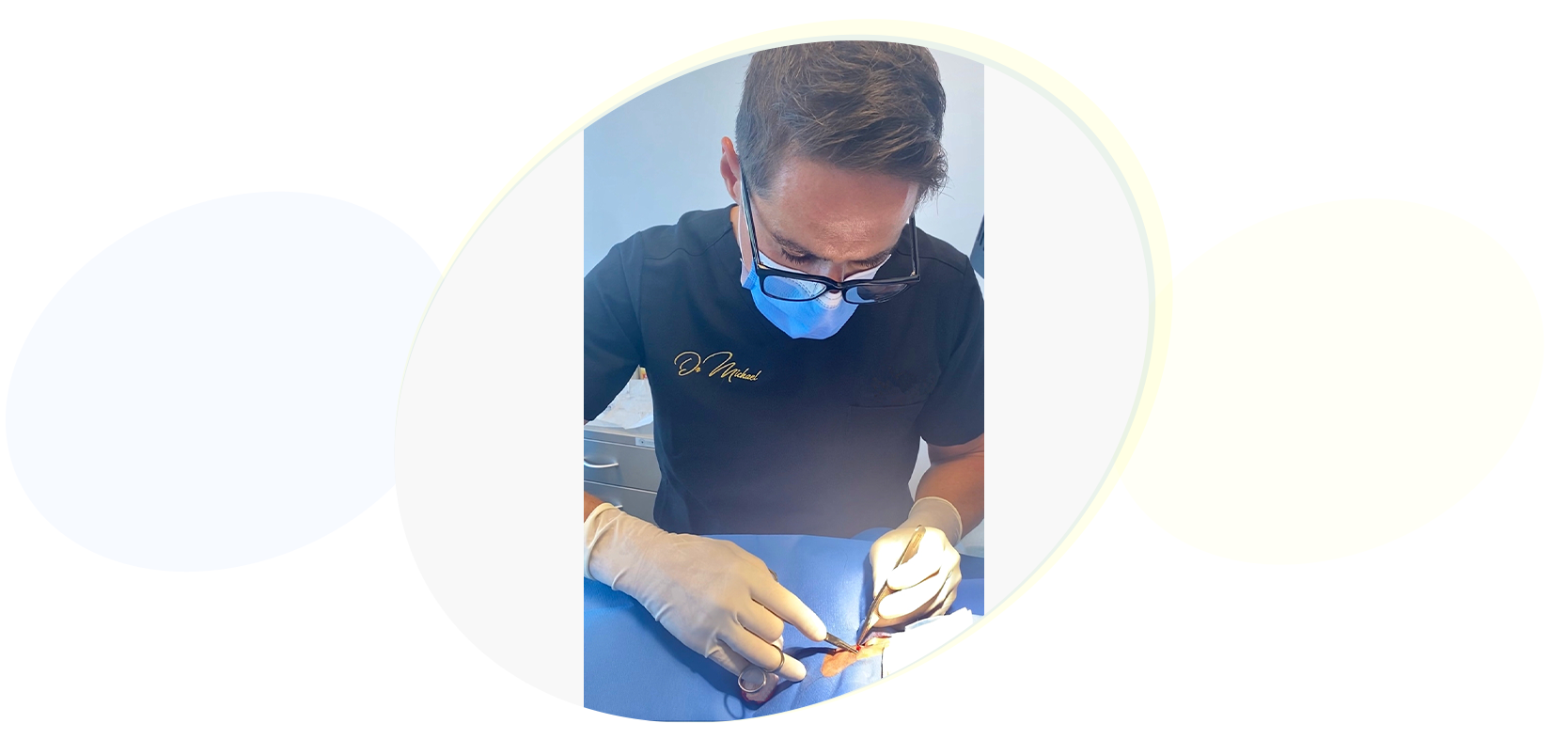 Dr. Stapelberg offers a variety of skin cancer treatments including skin cancer surgery.
Skin cancer surgery is a common treatment option for patients with skin cancer. The type of skin cancer surgery that is performed depends on the type of skin cancer, its location, and the size of the lesion.
The most common surgical procedure for skin cancer, is an elliptical excision with simple direct closure. This involves removing the cancerous lesion along with a margin of healthy skin around it and then closing the wound with buried dissolving stitches, and a line of superficial stitches.
In some cases, the skin cancer surgery may involve  skin grafts, where healthy skin is taken from another part of the body and used to cover the surgical site, or flap reconstruction, where nearby tissue is moved to cover the surgical site.
Dr Stapelberg also works closely with a team of specialists referring to a Melanoma surgeon, Plastic and Reconstructive Surgeon and Radiation Oncologist.